Can You Run in Kizik Shoes? (Based on 6 Important Criteria)
You picked up a pair of Kiziks because they're quick, practical, and good-looking, but now you're wondering if they're good for more than just running errands. Since they're designed to be easy-on-easy-off, is it possible (or practical) to go for a run in them?
You shouldn't run in Kizik shoes because they are not designed for heavy use – including pounding the pavement – and the insole is designed for comfort, not support. The easy-on-easy-off selling point could also prove a safety issue during your run as it's important for your foot to be held firmly by your running shoe.
Keep reading to learn more about Kiziks and why you should save them for running errands instead of your morning miles.
Is it okay to run in Kizik Shoes?
You should not run in Kizik shoes.
Kizik shoes are designed for comfort and accessibility, but many of the same qualities that make them appealing to consumers also ensure they should not be used as running shoes.
If you haven't heard of Kizik shoes, you've probably seen an advertisement for something like them. Kiziks mimic the appearance of casual athletic shoes but have a patented External Cage technology that allows the wearer to slip their foot into the shoe, pressing the heel of their foot down into the heel of the shoe, and the back of the shoe will pop up around the foot. Voila! No tying necessary!
Kizik claims that once the shoes are on, they're on, but they also market them as easy to remove. 
For that, and other reasons we'll discuss in detail shortly, you should avoid running in your Kiziks.
Are Kizik Shoes considered running shoes?
While many styles of Kizik shoes have a similar appearance to running shoes, they are not marketed as such – for a good reason.
Kizik shoes are considered casual shoes and should be treated similarly to other fashion sneakers. They are suitable for hanging out around the house, running errands, and some styles are even suitable for a casual day at the office, but they are not running shoes.
While some people have reported that they were their Kizik shoes for sports – including running – it is not their primary purpose.
To see what differentiates the Kizik shoe from a running shoe, we'll look at six main criteria:
Ergonomics and design
Safety
Cushion
Heel drop
Materials
Durability
To be fair, I'll be looking specifically at the Men's Lima shoe as it most closely resembles the appearance and design of a traditional running shoe. I'll also compare it to the popular Nike Air Force 1 '07 for context, as this shoe is incredibly popular and also not particularly good for running.
Ergonomics and design
The ergonomics and design of a running shoe can be summed up as how it looks at feels, but it is really more about how the shoe works to keep your feet and body pain-free by keeping your shoe in the proper, natural position.
A good running shoe should have a cushioned midsole to reduce impact strain throughout the body, a wide toebox to avoid blistering, and a breathable upper. 
The Kizik Men's Lima is purported to be incredibly comfortable and features (washable) contoured insoles and Rabbit Foam® outsoles. It also boasts an extra roomy toebox and enhanced ankle padding. Unlike some Kizik shoes, the Lima does have laces, although you do not need to lace/unlace them when wearing the shoe.
Nike's Air Force 1 shoes were initially designed as basketball shoes but are now considered heavy compared to contemporary athletic kicks. The classic AF1 has the same soft, springy cushioning that made them so revolutionary in 1982. 
Safety
Shoe safety is important for obvious reasons, but even more so if you plan on running long distances or alone in potentially deserted areas.
In general, safety in shoe design includes stability and grip – both around your foot and to the pavement.
The Lima has rubber traction pads, but offers very little grip. Additionally, the manufacturer claims that the shoe will stay on once your heel is locked in place, but the shoes are also marketed as being easy to remove, so I wouldn't trust that they'll stay in place on a long run.
The Nikes, similarly, offer little in the way of tread, although this is by design. The concentric circles at the heel and so-called pivot point at the ball of the foot are specific to its function as a basketball shoe. 
In contrast, a specialty running shoe (such as the Men's Asics Gel Kayano 29, pictured above) offers extra support, intense shock absorption, and deeper tread.
Cushion
While you may prefer a cushioned insole for your everyday shoe, it's absolutely necessary for a running shoe that will see hundreds of miles of hard pavement.
Kizik prides itself on the cushion and overall comfort of its shoes, and the Lima is no exception.
Similarly, the Air Force 1's are a very comfortable shoe – likely a key in their ongoing popularity – and maintain the nearly 40-year-old cushioning that made it basketball's most popular shoe in the early '80s.
A modern running shoe, however, balances extreme cushioning and support. In fact, depending on your gait, you may prefer a shoe specific to your running style.
Heel Drop
According to REI, the heel drop "represents the difference in cushioning between the heel and toe of the shoe." A traditional running shoe has a heel drop of about 10mm, meaning that the heel will land first. 
There is no official information immediately available about the Lima's heel drop, but a cursory inspection of the product images leads me to believe that the front of the shoe and the heel are relatively level, indicating a small drop.
Again, a visual inspection of product images provided by Nike indicates a relatively low heel drop in the Air Force 1's as well.
Although runners with specific strike styles may prefer a lower (or even zero-) drop style, this type of shoe requires getting used to as your Achilles tendon will be doing much more work with a lower drop.
Materials
Your shoe's upper material is very important when choosing a good pair of running shoes.
The Men's Lima from Kizik features a breathable knit upper. (And, if your feet do get sweaty, the insole is washable!)
The Air Force 1 is made of soft cow leather, although the perforations on the toe do allow for minimal airflow.
Avid runners are likely to choose a high-quality knit for breathability and comfort, although leather is still popular when running in areas requiring extra protection.
Durability
When choosing a running shoe, it's important to remember how much you'll put them through. Good running shoes tend to be expensive – and for a good reason.
The Kizik Lima was not designed to be put through the wringer and should be treated as a casual shoe rather than an athletic shoe. While the shoes may hold up to day-to-day wear, they will not last long if used as a running shoe. 
Generally, the durability of running shoes is measured in distance rather than time. For most (good) running shoes, expect 300-500 miles. 
What kind of activities do Kizik Shoes handle best?
In general, Kizik shoes are handled the best for a casual stroll and regular daily activities.
Kizik shoes are excellent for light work around the house, running errands, and even the occasional neighborhood stroll.
Keep in mind that Kizik shoes are not meant to be hard-working shoes; instead, they are meant to assist hard-working people who may be short on either time or ability to fiddle with traditional lace-up shoes. 
While they are not running shoes, Kiziks are ideal for those who may require accessibility alternatives or anyone who wants to look a little more put together walking to the mailbox.
About the Author
Latest Posts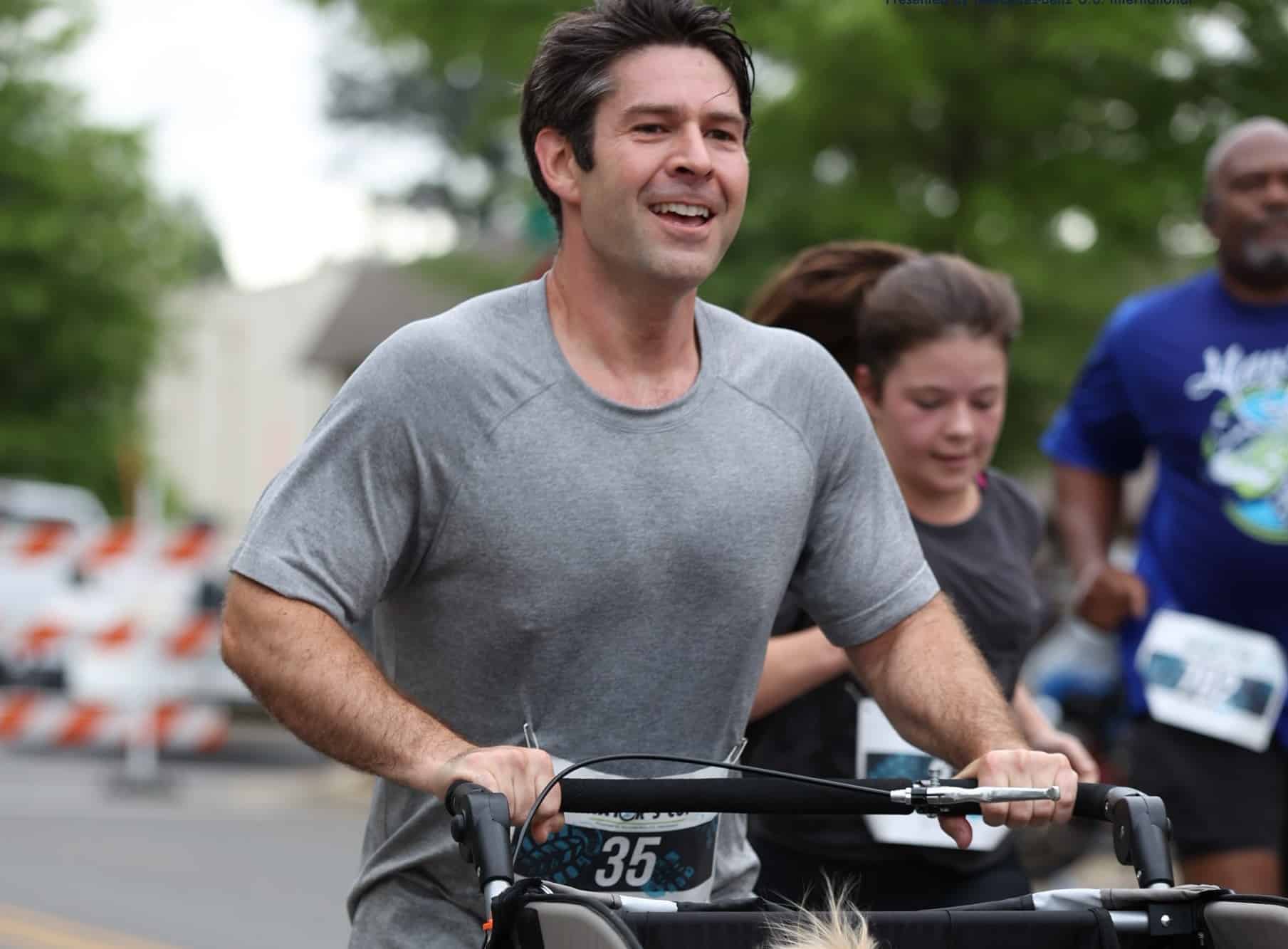 Joshua Bartlett is a professional amateur when it comes to running – basically, he takes his mediocre running ability very seriously.
As the Editor-in-Chief at Saltmarsh Running, it is his job to make sure that readers get only highly-researched and comprehensive questions to all of their running questions.