Are Running Shorts Worth It? (Plus 3 of Our Favorite Picks!)
A big part of running is the gear runners choose to use during training. Without the proper gear, runners may struggle to meet their goals. Of course, good running gear rarely sells at a low price point. Are running shorts worth it?
Running shorts are worth it for serious runners to improve their overall running experience. Unlike other types of shorts, running shorts are lightweight, help reduce chafing, and provide airflow. Higher quality running shorts may also be made of moisture-wicking materials, have a liner, and have pockets for your most necessary items.
Read on to learn how running shorts make a positive difference during training, how to choose the best running shorts, and the best brands to find high-quality, cost-effective shorts.
What is the point of running shorts?
There's a big difference between running in crocs or in running shoes or running in jeans or shorts. One is unequivocally better than the other!
What's the point?
Why the difference?
Running shorts are designed to be comfortable and free-flowing to give runners an enjoyable, performance-enhancing experience when running. They are not too tight nor too loose, and they're lightweight so that runners can move at top speed.
Plain and simple, running shorts are made to be comfortable when performing athletic activities. This is done through multiple avenues.
Running shorts are typically shorter than most casual shorts. Oftentimes, running shorts have 3- or 5-inch inseams whereas casual shorts will have 7- or 9-inch inseams.
By creating shorter shorts, runners stay cooler and let their legs breathe. They can also move around easier and more comfortably.
Another great feature of running shorts is having a built-in liner. This allows runners to ditch their underwear in favor of moisture-wicking material to keep you cool and feeling clean!
Do running shorts make a difference?
What is so special about running shorts that warrant the price?
Many things! Running shorts really do make a difference; while there isn't necessarily a proven performance benefit, they are undeniably breathable and comfy.
The following are some of the great benefits that running shorts provide:
Running shorts help keep body temperature down. A major factor in running speed and performance is temperature; the warmer it is, the more slowly runners are, as a general rule of thumb. Wearing shorts allows the legs to breathe and better regulates body temperature.
Running shorts prevent chafing on the thighs of runners. Many runners face chafing between their legs when running. Wearing casual shorts worsens this problem because there's extra fabric rubbing on the skin while running. Wearing running shorts of the proper length alleviates this issue.
Many shorts designed for running provide runners with convenience. Aside from being comfortable, running shorts are convenient. Many of them are designed with a specific phone pocket and have zippers on the pockets to secure personal items when running!
Running shorts are made of moisture-wicking materials. Nobody wants to experience excessive sweat around their private parts. By wearing running shorts, runners are provided with light, moisture-wicking materials to keep everything nice and dry.
How to choose the best running shorts?
Choosing running shorts is akin to an art form. Runners should be very particular when choosing shorts; you must know what you're looking for to get what you need.
Consider the following factors when choosing running shorts to fulfill and surpass your expectations!
Price point – Believe me, I love a good deal! Considering the price point is essential when choosing running shorts. Runners operate on different budgets, but don't worry: there is something for everybody.
Length – Different lengths may suit different runners for better or for worse. Additionally, everyone has preferences. Some runners may prefer shorter shorts, while some prefer longer ones. However, runners should generally try and keep the inseam measurement at less than 7 inches to avoid chafing.
Materials – Opt for running shorts with breathable materials to ensure a comfortable running experience. Not only will it keep you nice and cool, but it may actually help improve your performance by lowering your body temperature!
Liner – A big feature of many running shorts is the presence of a liner, sometimes called 2-in-1 running shorts. Liners replace the function of underwear and have many great benefits, like avoiding chafing and keeping your private parts dry and in place. However, some runners do not prefer the feel of liners; that is perfectly okay! There are many shorts that are linerless.
The best brands for running shorts
As runners, we never settle for less. We want the best performance possible, the best race time. We don't compromise when it comes to gear, either.
As runners, we want the best running shoes and the best running shorts. We won't stop until we get it because we're after greatness (or at least comfort).
But, are the biggest brands always the best?
Should you get Nike running shorts? Adidas? Some no-name company?
Here are the three best brands for running shorts based on personal experience and the opinions of others:
Under Armour
On (Swiss Performance Running)
BCG
Let's take a look at the best running shorts for men and women!
Under Armour – Best Overall Running Shorts
Under Armour is a reputable sports and outdoor brand. Over decades, they've established themselves as a big player in the game.
Under Armour provides high-quality running shorts for an affordable price. For this reason, we've deemed Under Armour the best overall running shorts of 2023.
Under Armour is affordable, durable, and lightweight to accompany all of your running needs. Additionally, they have a great variety of options!
Pros
Wide variety of options
Good fit and length
Lightweight
Affordable price point
Durable
Cons
Limited design options
Small pockets
Run a bit small on sizing
On (Swiss Performance Running) – Best Quality Running Shorts
A relatively new brand, On is a Swiss performance brand that was founded in 2010 with the mission "to revolutionize the sensation of running." It's gone well, considering they have over 7 million customers spanning 50 countries!
As far as I'm concerned, On Running has the best-quality shorts of 2023.
On is dedicated to performance (they've won international design and technology awards) but also social activism. They manufacture their products using carbon emissions through what's known as CleanCloud.
If you still aren't convinced, the Swiss Federal Institute of Technology determined that runners wearing On products demonstrated lower pulse rates and lower blood lactate levels.
Pros
Lightweight
High-quality liner
Variety of options
Proven performance benefit
Great materials
Produced ethically
Cons
Steep price point
Some models have no pockets
BCG
BCG Activewear is Academy's house brand line of sports and outdoor clothing. For the price point, BCG running shorts are a phenomenal deal.
BCG is my personal favorite; they always have an abundance of options at my local Academy and the prices are always low. They fit well, have a nice liner, and have pockets for all your running needs! BCG shorts are the best budget running shorts of 2023.
BCG shorts cost under $20, and while they may not be the same quality as that of Under Armour or On, they are certainly a bargain.
Pros
Low price point
Comfortable
Lightweight
Durable
Pockets with zippers for keys, phone, etc
Cons
Tight fit
Shallow pockets
Lower quality materials
Do running shorts make a difference?
Yes, a good pair of running shorts will absolutely make a difference in your running. Switching to high-performance running shorts will help provide more support, comfort, functionality, and performance on long runs.
What is the point of running shorts?
The point of running shorts is to provide everything a runner needs (pockets, moisture-wicking, support) while weighing as little as possible to improve performance.
Are running shorts important?
Running shorts are important, especially for longer runs. During a long run, every ounce of material in your running shorts adds up and can add seconds to your mile times. Running shorts also provide a way to securely store your phone, keys, gels, and other important items and keep you dry and cool.
Is it better to run in shorts or leggings?
You should run in shorts unless the weather is too cold to wear them. Typically, you will want to transition into running pants, joggers, or leggings below around 50 degrees Fahrenheit.
About the Author
Latest Posts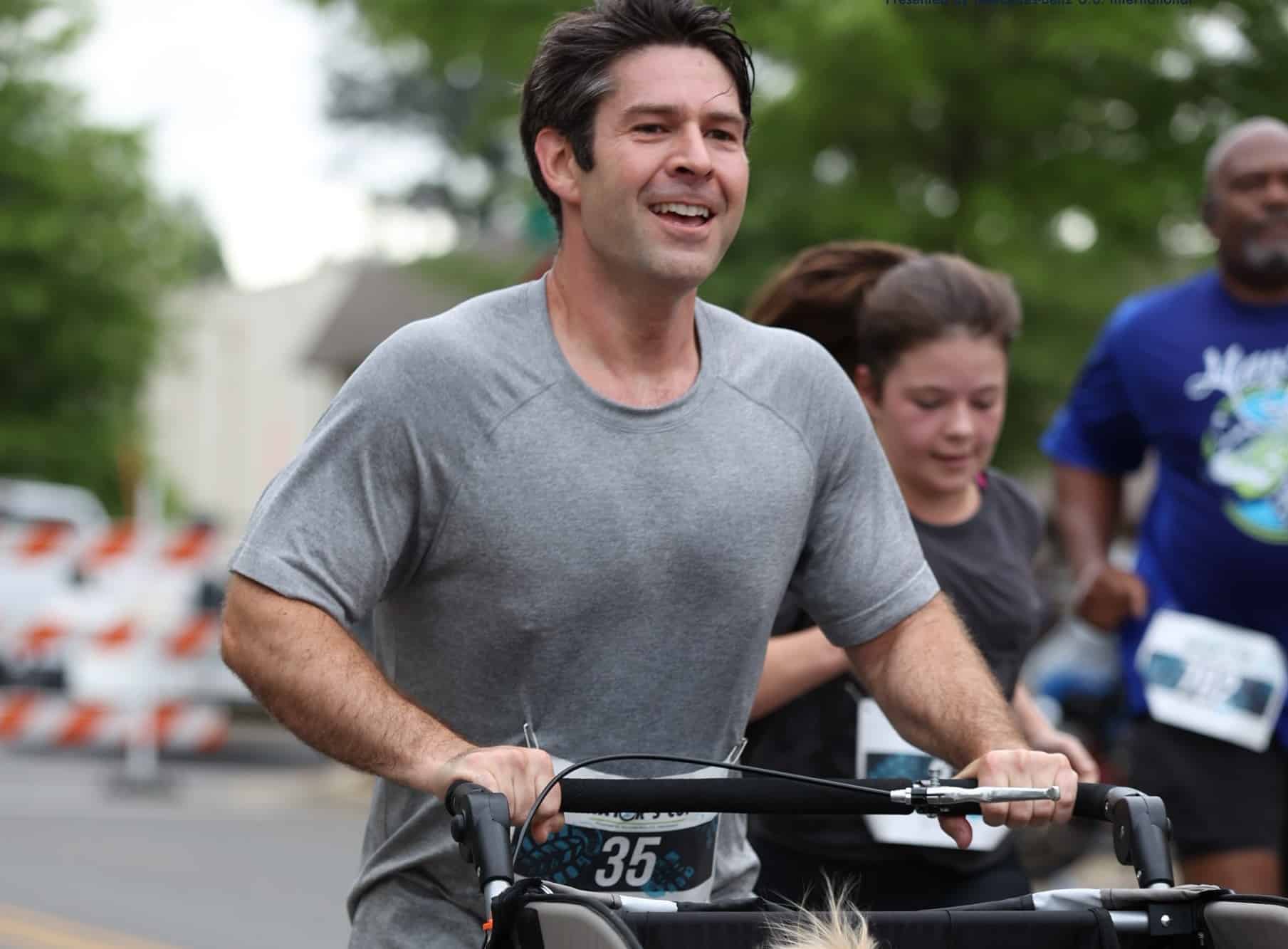 Joshua Bartlett is a professional amateur when it comes to running – basically, he takes his mediocre running ability very seriously.
As the Editor-in-Chief at Saltmarsh Running, it is his job to make sure that readers get only highly-researched and comprehensive questions to all of their running questions.