What are Split Running Shorts (Gimmick or Performance Booster?)
When you run frequently, you want a pair of running shorts that can accommodate your needs and keep you comfortable. Split running shorts are an excellent option for people who aren't afraid to show off their legs while exercising.
Split running shorts are breathable, moisture-wicking, and typically use a perforated waistband so it can sit securely around your waist. However, these shorts are shorter than other types of running shorts, which might be difficult for people who feel insecure about their legs.
Continue reading to learn everything you need about split running shorts and how they can benefit your exercise routine. We will discuss how they got their name and whether or not these shorts can help improve your speed and comfort.
Why are they called split running shorts?
Split running shorts get their name from the slit on their sides which helps reduce the restriction of the legs. The slit up the side and its short length make it easier for runners to move their legs back and forth.
If you've noticed that you have trouble moving your legs while you run, invest in shorts that don't restrict your movement. The best way for runners to improve their speed is to stay comfortable and allow themselves the freedom to move.
Do split shorts make you run faster?
The additional range of motion these split running shorts provide could improve the speed of a runner. Their short length prevents chafing and offers optimal leg movement and maximum ventilation. Since they are made of lighter material, there's less weight for you to lug around while you run.
The benefits above contribute a lot to a runner's performance, and to give you some insight, the following are examples of runners who won races while wearing split running shorts.
Kenenisa Bekele: Ran the fastest marathon for people 40 years or older within 2 hours, 5 minutes, and 53 seconds. He is also an avid split running shorts wearer.
Geoffrey Kamworor: While this runner typically wears half tights, he wore split running shorts when he won the half marathon world record.
Saif Saaeed Shaheen: He won the world record for the 3,000m steeplechase while wearing split running shorts
So, although there aren't many studies confirming split running shorts can improve your speed, plenty of record holders wore these shorts during their winnings. Paying attention to what professional runners wear is a great way to determine which shorts you should purchase to improve your speed and movement.
Should split running shorts be tight or loose?
Split running shorts should have a loose fit that helps avoid chafing and movement restriction. The goal is to prevent any excess fabric that might cause too much friction since friction causes chafing. However, you do not want to buy a pair of split running shorts that hug your legs too tight. Not only is it uncomfortable, but it can also decrease the blood flow and oxygenation of your leg muscles, affecting your performance.
In short, the best length of split shorts is one that allows you to have the optimum range of motion without the fabric hindering your movement or causing too much friction against your legs while you run.
Do you wear undies with split running shorts?
Whether or not you wear underwear under your split running shorts depends on the pair of shorts you buy and what other exercises you do. Wearing underwear might be uncomfortable to some since that extra layer of fabric causes trapped heat, while others might feel too conscious going commando.
Longer shorts might provide you with enough coverage, but split running shorts are very short, and if they're too loose, you might risk exposing yourself while you run. There is plenty of split running shorts with built-in liners that offer enough support; however, they may not offer the best coverage.
Overall, the most important thing you need to remember is whether or not you feel comfortable during your run. So, if your running shorts don't provide enough support, you should wear underwear for that backup. If your underwear is causing too much restriction, you can always go for well-fitting split running shorts with liners.
Why do runners wear split running shorts over leggings?
Runners wear split running shorts over their leggings to feel less exposed during exercise. Leggings can feel very revealing for people, and these shorts add a layer of personal comfort and security for some runners.
Other athletes wear shorts over their leggings to retain warmth while exercising outside in the cold. Choosing to wear split running shorts over your leggings is a personal preference and can help you feel confident while running.
Special features and characteristics of split running shorts
There are plenty of reasons why many professional runners choose split running shorts over other types of running shorts. The following are some features and characteristics you can enjoy when you wear split running shorts.
Adjustable waistband
Moisture-wicking material
Brief liner
Zipper Pocket
Boosted Mobility
Adjustable waistband
These running shorts typically come with a cinched waistband and a drawstring. This is so you can adjust your waistband to fit your preferences. Since you don't need to settle for the predetermined tightness of the original shorts, you don't have to worry about these shorts slipping down during your run.
Moisture-wicking material
Running is a heavy-duty cardio activity that generates plenty of sweat. So, you'll need a pair of shorts that can eliminate some of this moisture to keep you comfortable. Fortunately, most pairs of split running shorts are made from polyester and spandex to help keep the sweat away from the fabric.
Brief liner
These running shorts are shorter than other types of running shorts, which could make it hard to find a pair of underwear that fits under them. Fortunately, most of these shorts also come with a liner, so you don't have to worry about underwear. As long as the liner has enough fabric and support, underwear is unnecessary during your run.
Zipper pocket
Purchasing a pair of split running shorts that come with a zipper pocket is a great way to keep track of your items. You can securely zip up your car keys, cell phone, and wallet, so you don't need to put them somewhere else during your exercise.
You would not want to purchase split running shorts with an open pocket because your items could easily slip out.
Boosted mobility
The slit on the side of these shorts allows you to move your legs without interruption. The easier time you have moving your legs, the more likely you are to improve your running performance. Longer pairs of shorts without slits could impair your movement and cause chafing.
What are the other different types of running shorts?
The downside to wearing split running shorts is that they show off quite a bit of your legs. For some runners, the short length may be off-putting, and they might prefer a different running short style that's more modest. Fortunately, other types of running shorts are available in the market, and you can easily pick which one works best for you.
Compression running shorts– Compression running shorts typically fall a few inches above the knee and hug your legs tightly. People like these shorts because they feel more aerodynamic while they run. However, some people don't like how restricted they feel while wearing compression running shorts.
V-notch running shorts– V-notch running shorts are similar to split running shorts but have a v cut on the side instead of a slit. Otherwise, they use the same material and waistband that standard split running shorts use.
About the Author
Latest Posts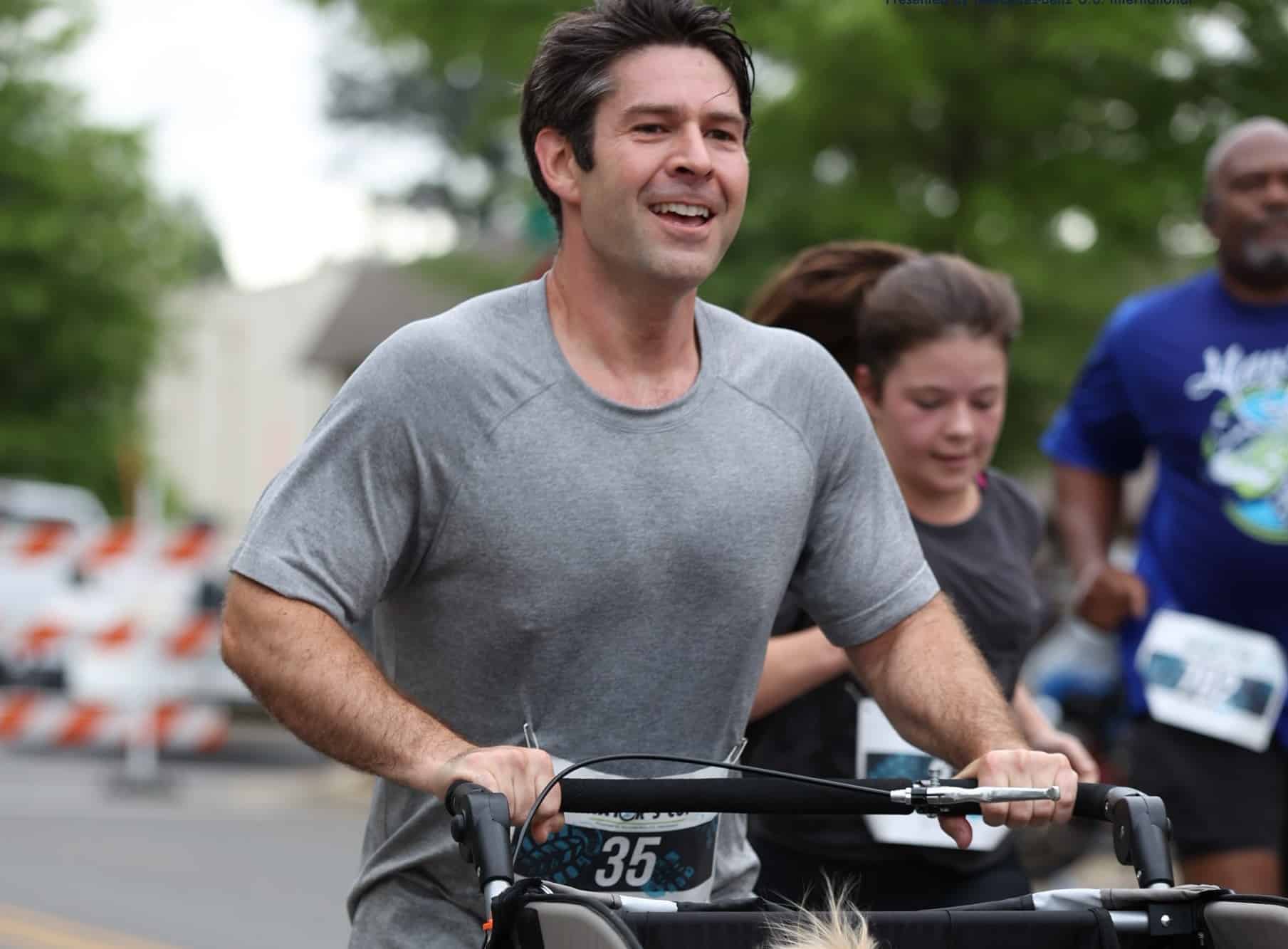 Joshua Bartlett is a professional amateur when it comes to running – basically, he takes his mediocre running ability very seriously.
As the Editor-in-Chief at Saltmarsh Running, it is his job to make sure that readers get only highly-researched and comprehensive questions to all of their running questions.