Can You Run in Walking Shoes? (Important Differences and Similarities)
Many recreational walkers do their walking in running shoes. Can the opposite be true as well? Can runners do their running in walking shoes?
You can't run in walking shoes. While running and walking shoes share some similarities, key differences distinguish one from the other. Many of the materials are the same in both shoes, but the level of support and cushioning differs. Running shoes provide more support and cushioning, although walking shoes provide appropriate stability.
Keep reading to learn more about the similarities and differences between walking and running shoes, and why they each serve their own respective purposes.
Is it okay to run in walking shoes?
Walking shoes and running shoes can't be that different, right? They're both made to support their users through daily activity. However, this raises the question of whether or not it is okay to run in walking shoes.
It is not recommended that you run in walking shoes. Walking and running shoes are designed for their specific purposes. Although there is some overlap, walking shoes do not provide the support and cushioning required for running shoes.
Running shoes are high-tech in comparison to walking shoes. They have fancy technology nowadays to enhance the running experience and performance.
These upgrades over walking shoes include lightweight material, additional cushioning for support, and ergonomic design to maximize energy return.
Are walking shoes the same as running shoes?
Walking shoes and running shoes are very similar, but are they the same?
Walking shoes and running shoes feature several key differences. Running shoes place emphasis on providing cushioning and support for runners. They are made with lightweight materials for running efficiency, and breathable materials to keep the runner's feet cool.
Walking shoes place emphasis on providing stability for walkers. They are made with heavier materials that are less breathable than running shoes.
Should you have separate running and walking shoes?
Now that we have established that walking shoes and running shoes are not the same, this raises another question: should you have different shoes for running and walking?
Those who both run and walk should have separate shoes for each activity. While running shoes and walking shoes share many similarities, walking shoes do not double as running shoes.
It is crucial to have different shoes for each activity because each shoe serves its own purpose.
It's also important because if walking shoes are used for running, their lifespan will be greatly decreased. Walking shoes are not built for high-impact activity in the way that running shoes are; constant wear and tear will significantly shorten the lifespan of the shoe.
Differences and Similarities between Running and Walking Shoes
Walking shoes and running shoes are similar, but they are not carbon copies of each other. For this reason, it's important that we measure the similarities and differences by a set of criteria.
Walking and running shoes have several similarities and differences which fall into one of these categories:
Materials
Ergonomics and support
Cushioning
Weight
Durability
Cost
Let's dive in!
Materials
The materials used in shoes greatly impact what they should be used for.
Walking and running shoes generally use the same materials, but the key difference is in the breathability factor.
The upper contains the key difference in walking and running shoe materials. Running shoe uppers are typically made of mesh to provide breathability to runners. This is crucial to ensuring the runner's feet can cool off and for preventing excessive swelling.
Walking shoes sometimes use mesh but are often made with leather or suede. Breathability is not as important in walking shoes.
The midsole is generally made of the same material between the two types of shoes. While there is some variety, the most common midsole material is EVA, or ethylene vinyl acetate. EVA is resistant to compression and provides ample cushioning.
The outsole of both running and walking shoes are made of rubber, although different compounds may be used to serve different purposes between the two types of shoes. Generally, rubber soles are durable and provide traction for runners and walkers alike.
Ergonomics and Support
Different shoes serve different purposes and, therefore, must be designed differently.
Running shoes are designed to provide more support and energy return when compared to walking shoes. Walking and running are different intensity activities. Running is high-impact, whereas walking is low-impact. Consequently, the shoes must also be designed with intensity in mind.
Due to running's high-impact nature, the shoes are designed with more support to prevent injury and provide a comfortable experience for runners.
Running shoes also have extra features that walking shoes don't. Running shoes have things like heel counters and ankle support to help with motion control. These added features improve the energy return for runners while simultaneously reducing the risk of injury.
The walking shoe design is simplistic. They do not need to provide support for high-impact activity, nor do they need all the extra features that running shoes have.
Cushioning
Cushioning is central to a nice, comfortable shoe.
Running shoes provide high-quality cushioning, whereas walking shoes prioritize stability.
As mentioned before, because of the nature of running, shoes designed for running must be cushioned. Without sufficient cushioning, runners are at high risk for injuries like shin splints.
Walking shoes are designed for lower-impact activity, but for more frequent usage. For this reason, the focus is on stability rather than cushioning. The shoes must provide comfort to its user for all-day activity.
Weight
The weight of a shoe has a large impact on its functionality.
Running shoes are, on average, lighter than walking shoes by a large margin.
A typical running shoe weighs from 6 ounces to 12 ounces. Running shoes are designed with weight in mind because the heavier the shoe, the more energy a runner has to expend in order to run. With a lighter shoe, runners will be faster and expend less energy.
On the contrary, walking shoes don't need to be as light. Walking shoes are used for low-impact activity; the goal isn't to be fast.
Due to this, the average sneaker for walking weighs around 32 ounces. This is a sizeable margin in terms of the weight difference between running and walking shoes.
The heavier weight of walking shoes indicates that they are definitely not suitable for running.
Durability
The last thing anybody wants is a shoe that falls apart after just a few uses. Durability is a key component of buying running or walking shoes.
While both types of shoes are durable, running shoes typically have a shorter lifespan than walking shoes. This comes from the high-intensity nature of running; the sport is more demanding and degrades the shoe more quickly.
Durability ultimately depends on materials. It was established earlier that running shoes use lightweight materials to increase performance and comfort for runners.
This is great, except for the fact that it means running shoes are susceptible to falling apart quicker than walking shoes. The average lifespan of a running shoe is 400 miles.
Walking shoes, however, should last a minimum of 500 miles. They experience less wear and tear than running shoes, so it makes sense that they will last much longer.
Cost
Finally, how much do running shoes cost when compared to walking shoes?
Running shoes are more expensive than walking shoes, and for good reason. If you plan on running, make the extra financial investment in a good pair of running shoes.
Run Repeat analyzed over 180,000 shoe prices in the running industry; the average price came out to $121 per pair.
Walking shoes are inexpensive in comparison, costing only a mere $50 to $75. However, the price difference is justified.
Running shoes are nearly double the price of walking shoes due to the extra benefits they provide. They have better cushioning, provide greater ergonomic returns, and are constructed with high-quality, lightweight materials.
Walking shoes do not need these features. They must provide stability and be durable – that's pretty much it.
Buy your shoes based on the activities you plan on participating in. If you're a runner, make the investment in a solid pair of running shoes. If you're a walker, there's no need to shell out the extra money; just buy some sneakers.
About the Author
Latest Posts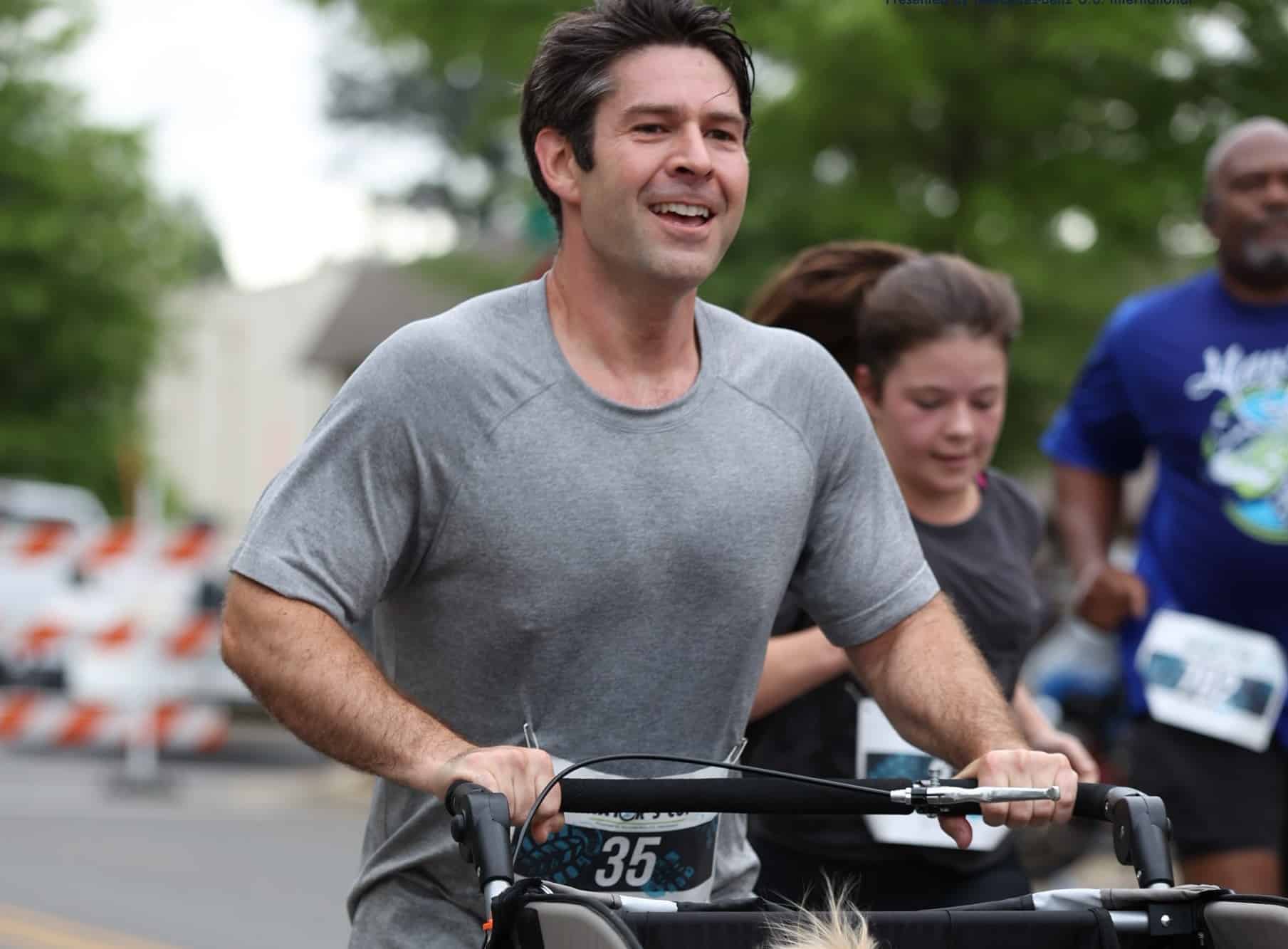 Joshua Bartlett is a professional amateur when it comes to running – basically, he takes his mediocre running ability very seriously.
As the Editor-in-Chief at Saltmarsh Running, it is his job to make sure that readers get only highly-researched and comprehensive questions to all of their running questions.